Super Bowl 2018
If you are a pro football fan, I hope your team made it into the Super Bowl. Now that the playoffs are over, we have two teams recently suffering defeat and disappointment, and two teams watching game films to prepare for the big game on Sunday, February 4. The New England Patriots and super hero, Tom Brady, will be facing the Philadelphia Eagles. For me, since I don't have a favorite team in the mix, it is all about the food while watching the game. But more on that later.
My Team
I'm the football fan in our house. In fact, I applied to work in organizational management with the NFL after college, but got nowhere on that career path. My husband enjoys the social aspect of watching the sport with friends. I am a mild fan of the Los Angeles Rams. Here's the history on that. If history bores you, move on to the food section of this post. I grew up in northeast Ohio. I began my interest in football in tenth grade, and became a Dallas Cowboys fan, as did most of America. I am not sure why. It was the Tom Landry/Roger Staubach era. Legends in my mind to this day. I never did attach to the Cleveland Browns, my local team at the time.
One negative thing about being a young football fan in the Eastern Standard Time zone is Monday Night Football continued late into the evening. I never got to see who won the game. I had a bedtime that came about the middle of the game. So I selected a college in the Central Standard Time zone to remedy that dilemma. Just kidding. That was not part of how I selected a college.
I spent many years living outside Chicago and took the Bears as my favorite team during that time. I had become disillusioned with the Cowboys once the Jimmy Johnson era came along. The greater Chicago area seemed to all be Bears fans, which added to the momentum. If you went to work on Monday and did not know how the Bears did over the weekend, you would be isolated from many conversations. The hype was especially extreme during the 1985 season, with the Super Bowl XX win in 1986. And this little video beauty, which is so dated now, brought such joy. We all knew it by heart at the time!
This brings back great memories of the days of feeling like we were a part of something magnificent! As a fan, my friend and I managed to get tickets to endure freezing winter weather, bundled in multiple layers of warm clothing, to watch a Monday Night Football game outdoors at Soldier Field. Dedicated, but crazy, really. Great memories.
And then I moved to Southern California. I left the Chicago area in 1990, and lost interest in the Bears. I was an NFL orphan without a favorite team for about 23 years. Now that the Rams are in town, I'm giving that a go. This is my second year as a Rams fan, and I was pleased with their decent season.
However, it is the New England Patriots and Philadelphia Eagles in the Super Bowl. I have no friends as far as I'm aware that are Eagles fans. Of course, I have many friends that are Patriot fans. So I might root for the Patriots on their behalf. But I still wish new teams would get to the Super Bowl instead of the Patriots again!
Now on to the food….
The Food Fun
For the Super Bowl in recent years, my husband and I select food to enjoy featuring typical things the team cities are famous for when it comes to food. It makes the game more interesting. This year is no different. We are considering the following menu items just for fun:
New England Clam Chowder
Philly Cheese Steak Sandwiches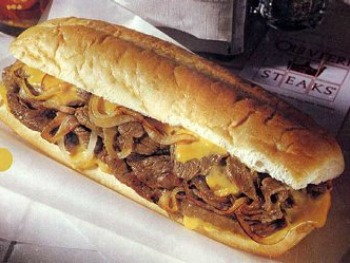 The link above the picture includes the history of this famous sandwich.
And for dessert, perhaps cheesecake made with Philadelphia Cream Cheese, which actually originated in New York, or so I read. So does that really count for a Philadelphia dessert?
Or should we bring home a Marie Callendar's Boston Creme Pie, if they still offer it?
Martha Stewart has a recipe for individual Boston Cream Pies. Of course she does, right?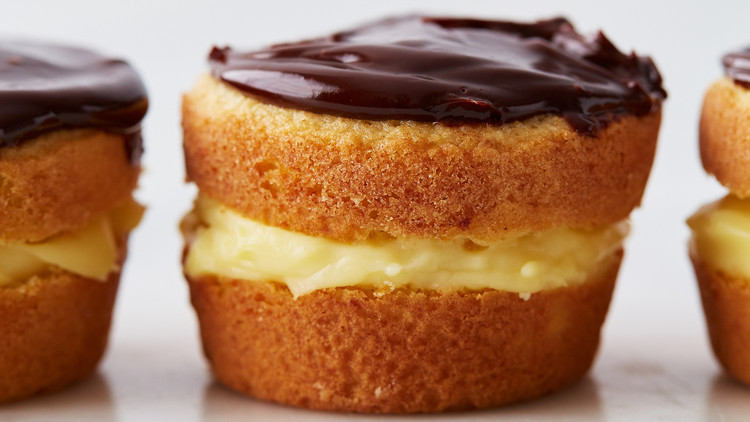 Or maybe we should just take off and go to the Cheesecake Factory for dessert and skip the second half of the game! There may be no line to wait in, since millions will be watching the game!
I guess it is a good thing we have two weeks to decide. Do you have a favorite team? Or a favorite Super Bowl snack or food idea?
And stay charming, my friends!